Looking to go apartment hunting? When you move somewhere new it's important to find a place to live as quickly and as easily as possible. Unfortunately, this can be challenging sometimes. Knowing key phrases and what to ask landlords, however, can make your search much less stressful.
Below, we'll introduce you to essential phrases that you can use while searching for an apartment. Take a look and prepare for your next apartment-hunt.
Looking for an Apartment: Renter
The following phrases can be used when talking to a landlord, landlady or realtor. Use them to describe what you're looking for and to ask questions about an apartment.
⁠

I'm looking for a two-room apartment
⁠

How much is the deposit?
A
deposit
is a certain amount of money that you have to pay only once when you move into a new apartment. It usually equates to a couple months worth of rent. This money is used by the landlord in case anything goes wrong in the apartment or you damage something while living there. If neither of these things happen, then you'll receive your deposit back once you move out of the apartment.
Looking for an Apartment: Landlord
Below, you'll find phrases that landlords or landladies may use when discussing an apartment. Many are answers to the questions in the table above. It's a good idea to learn the following phrases so that you can understand what landlords and landladies are saying to you.
Relax while Listening to the Phrases
Keep calm and learn English! Listen to the phrases again with relaxing background music. This will help you improve your listening skills and remember the phrases. Choose your favorite style, then kick back and relax!
Relax with Meditative Music
Relax with the Sounds of Nature: River
Relax with the Sounds of Nature: Wind
We at lingoneo want to provide you with learning material that truly supports your English learning. That's why we could use your help and feedback: Did you enjoy this exercise? Was it helpful? Were you able to relax? Do you have any suggestions for improvement, other feedback, or wishes? We look forward to hearing from you via our
contact form
.
Study Anytime & Anywhere with MP3s and PDFs
Take your learning on the go with our
free mp3 and pdf downloads
! Whether you're on your way to work or enjoying a coffee break, any time can be filled with a short review. Enjoy and happy learning!
Practice & Record a Dialogue
Take the next step and use what you've learned! Check out this topic's dialogue unit and practice the phrases in a variety of exercises. Test your knowledge and get ready for real life conversations!
Practice with an everyday dialogue and improve your English. Get ready for conversations in real-life.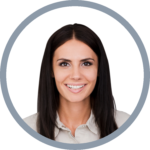 Good afternoon. I'm interested in your apartment. Is it still available for rent?
en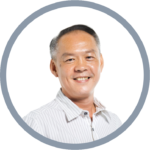 Yes, the apartment is still available.
en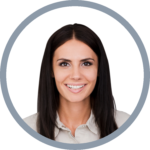 Great. Could you tell me a little bit about it?
en
Frequently Asked Questions
Where do I find apartment listings in the English-speaking world?
You can search for apartment listings in lots of different places. They're most commonly listed in newspapers and on websites. If you are a student then your university can also help you find a student apartment. Another option is to hire a realtor who can help you, but realtors can be pretty expensive.
Learn more