Do you like reading the newspaper or catching up on current events online? The news is a very common topic of discussion, especially between friends, family members, and work colleagues. Being able to give your own opinions and talk about what's going on in the world is a good skill to have.
The phrases we've collected for you in the tables below will help you gain this skill. Take a look at them and improve your English!
Asking About the News
Want to find out somebody's opinion about a news article or tell them about an interesting story you read? Then try using some of the phrases below to ask others different questions about the news.
Talking About the News
In the table below we've collected several phrases that you can use when talking about the news.
⁠

I think this report is biased
To give your opinion about a story or piece of news, use the sentence pattern
I think + OPINION
. This is the easiest and most common way to share your opinion about something. The way somebody responds to your opinion will depend on the person and their own views. One way someone could respond is
⁠

I agree
.
⁠

That sounds like a conspiracy theory to me
A
conspiracy theory
is something that tries to explain how an event was caused as part of a secret plan. They are often wrong or simply guesses. Because the news can sometimes report on conspiracy theories, it's very important to continuously fact-check things.
Relax while Listening to the Phrases
Keep calm and learn English! Listen to the phrases again with relaxing background music. This will help you improve your listening skills and remember the phrases. Choose your favorite style, then kick back and relax!
Relax with Meditative Music
Relax with the Sounds of Nature: River
Relax with the Sounds of Nature: Wind
We at lingoneo want to provide you with learning material that truly supports your English learning. That's why we could use your help and feedback: Did you enjoy this exercise? Was it helpful? Were you able to relax? Do you have any suggestions for improvement, other feedback, or wishes? We look forward to hearing from you via our
contact form
.
Study Anytime & Anywhere with MP3s and PDFs
Take your learning on the go with our
free mp3 and pdf downloads
! Whether you're on your way to work or enjoying a coffee break, any time can be filled with a short review. Enjoy and happy learning!
Practice & Record a Dialogue
Take the next step and use what you've learned! Check out this topic's dialogue unit and practice the phrases in a variety of exercises. Test your knowledge and get ready for real life conversations!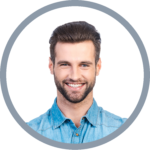 Have you seen the story about the crazy cow on the news?
en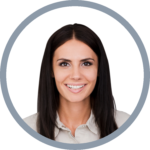 I have no idea what you are talking about.
en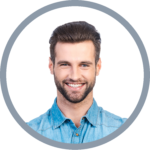 They just said on the news that a cow is loose in town and stealing people's food.
en
Frequently Asked Questions
Learn more