People love to talk about babies. Having a child is such a life changing experience, and people want to share that. For example, babies are often a common topic of conversation during family gatherings.
Here we'll teach you the most important phrases and questions that you can use when talking about newborns. Learn to talk about your own and to ask about others'. Let's get started!
Asking About Babies
Here are phrases that you can use to start conversations and to ask about someone else's baby. Use them whenever you're unsure what to say when talking about babies.
| German | English |
| --- | --- |
| | When is your baby due? |
| | Have you decided on a name yet? |
| | Do you know if it'll be a boy or girl? |
| | Have you had a baby shower? |
| | How old is your baby? |
| | Has she been keeping you up all night? |
| | Do you have a babysitter? |
| | Do you take your baby to daycare? |
| | When did you find out your daughter was pregnant? |
| | Have you started buying diapers yet? |
Talking About Babies
The following phrases are useful for talking about your own baby. Use them whenever friends, family, or colleagues want to know more about your own baby.
| German | English |
| --- | --- |
| | The baby is due next month. |
| | We're waiting to pick out a name until we know whether it's a boy or girl. |
| | We found out we're having a baby girl! |
| | We haven't planned a baby shower just yet. |
| | Our baby is 5 months old. |
| | I haven't gotten a full night's sleep in weeks! |
| | We don't have a babysitter yet. |
| | We're planning on signing him up for daycare once he turns three. |
| | My sister announced over Christmas that she's pregnant. |
Relax while Listening to the Phrases
Keep calm and learn German! Listen to the phrases again with relaxing background music. This will help you improve your listening skills and remember the phrases. Choose your favorite style, then kick back and relax!
Relax with Meditative Music
Relax with the Sounds of Nature: River
Relax with the Sounds of Nature: Wind
We at lingoneo want to provide you with learning material that truly supports your German learning. That's why we could use your help and feedback: Did you enjoy this exercise? Was it helpful? Were you able to relax? Do you have any suggestions for improvement, other feedback, or wishes? We look forward to hearing from you via our
contact form
.
Study Anytime & Anywhere with PDFs and MP3s
Take your learning on the go with our
free mp3 and pdf downloads
! Whether you're on your way to work or enjoying a coffee break, any time can be filled with a short review. Enjoy and happy learning!
Practice & Record an Everyday Conversation
Take the next step and use what you've learned! Check out this topic's dialogue unit and practice the phrases in a variety of exercises. Test your knowledge and get ready for real life conversations!
missing langdata for:"unitdialogueotdisplaypreview / content"Availability checked for:
ln_unitdialogue_otdisplaypreview_content
ln_unitdialogue_content
ln_unit_content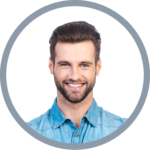 Hast du schon gehört? Sophie ist wieder schwanger!
en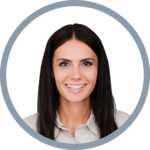 Ich hatte keine Ahnung. Das ist großartig! In welchem Monat ist sie?
en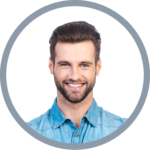 Sie ist im zweiten Trimester, glaube ich. Ich habe sie in den letzten paar Wochen nicht gesehen.
en
Answers to the Most Common Questions
What are some popular German names for newborn babies?
Lists of popular baby names are published each year. In recent years, some of the most popular names for girls in Germany have been: Emma, Emilia, and Hannah. Popular boy names have been: Ben, Paul, and Finn. In Austria, popular girl names include: Anna, Marie, and Laura. For boys, they've been: Paul, David, and Jakob.
Downloads
Learn more