Love watching or playing sports? Germans are big sports fans, especially when it comes to soccer. Because of this, sports are a great topic for conversation. Besides this, if you'd like to meet new people, joining a sports team might be just what you're looking for!
Here we'll introduce you to important phrases that you can use whenever you talk about sports. Learn how to ask what kind of sports people play, how to talk about your favorite team, and much more. Just have a look at the tables below and get started improving your German!
Asking About Sports
Want to learn more about someone's interest in sports? The following questions will help you do this! Use them to start conversations and to find out more about someone's interests.
| German | English |
| --- | --- |
| | Do you play any sports? |
| | What sport do you play? |
| | How often do you practice baseball? |
| | What's your favorite sport? |
| | What sport are you a fan of? |
| | Who is your favorite team? |
| | Who is your favorite athlete? |
| | Do you watch football? |
| | Have you ever been to a professional basketball game before? |
| | How do you keep active? |
Talking About Sports
Below, you'll learn phrases that will be useful when talking about your own interest in sports. You can use them to talk about the sports you play, what you like to watch, and much more!
| German | English |
| --- | --- |
| | I play soccer. |
| | I enjoy watching hockey. |
| | I have tennis practice twice a week. |
| | I prefer watching sports to playing them. |
| | I'm not very athletic. |
| | I'm not very good at sports. |
| | I saw the game live last weekend. |
| | I'm a fan of golf. |
| | I like to play sports because it helps keep me in shape. |
| | Track is fun because it keeps me healthy. |
Relax while Listening to the Phrases
Keep calm and learn German! Listen to the phrases again with relaxing background music. This will help you improve your listening skills and remember the phrases. Choose your favorite style, then kick back and relax!
Relax with Meditative Music
Relax with the Sounds of Nature: River
Relax with the Sounds of Nature: Wind
We at lingoneo want to provide you with learning material that truly supports your German learning. That's why we could use your help and feedback: Did you enjoy this exercise? Was it helpful? Were you able to relax? Do you have any suggestions for improvement, other feedback, or wishes? We look forward to hearing from you via our
contact form
.
Study Anytime & Anywhere with PDFs and MP3s
Take your learning on the go with our
free mp3 and pdf downloads
! Whether you're on your way to work or enjoying a coffee break, any time can be filled with a short review. Enjoy and happy learning!
Practice & Record an Everyday Conversation
Take the next step and use what you've learned! Check out this topic's dialogue unit and practice the phrases in a variety of exercises. Test your knowledge and get ready for real life conversations!
missing langdata for:"unitdialogueotdisplaypreview / content"Availability checked for:
ln_unitdialogue_otdisplaypreview_content
ln_unitdialogue_content
ln_unit_content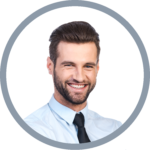 Was hältst du davon aktiver zu sein, Stefanie?
en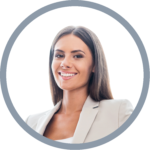 Vermutlich keine schlechte Idee. An was hast du denn gedacht?
en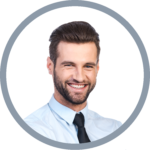 Vielleicht einen neuen Sport anfangen. Einer der mich aktiv hält und Spaß macht.
en
Answers to the Most Common Questions
What sports are popular in the German-speaking world?
By far the most popular sport in German-speaking countries is soccer. Most villages and cities have a soccer team, and events like the World Cup and Euro Cup are extremely popular. Many people also enjoy tennis, badminton, biking, running, hiking, and climbing. In winter people remain very active and like to hit the slopes for skiing and snowshoeing.
What are some of the biggest sporting events in the German-speaking world?
There are many different sporting events in German-speaking countries throughout the year. The UEFA soccer cup for German teams is the biggest. People also look very much forward to years when the FIFA World Cup, Champions League, and the Olympics take place. The European and World Championships in Athletics are also very popular.
Downloads
Learn more