Do you love discovering new worlds or learning new things? The library might be just what you're looking for! Not only this, but libraries are fantastic resources for language learners. You can find books at all different reading levels and can meet people with similar interests there.
Below, we'll introduce you to useful phrases that you can use whenever you're at the library. They'll help you make yourself better understood and ensure that you get any help you need. Take a look at the following tables and start improving your German!
At the Library: Patron
Not sure what to say to librarians? The phrases we've collected for you below can help! Use them to ask questions or whenever you need help at the library.
| German | English |
| --- | --- |
| | I'd like to check these books out. |
| | Can I sign up for a library card? |
| | How much does a library card cost? |
| | I forgot my library card. |
| | Can you help me find a book I'm looking for? |
| | Can you see what books I still have checked out? |
| | Where do I check books in? |
| | Can I renew this book, please? |
| | Can I put a hold on this book, please? |
| | Can I reserve a film, please? |
| | Where is the non-fiction section of the library? |
| | Are there any German courses held at the library? |
At the Library: Librarian
Do you sometimes have a hard time understanding librarians? By learning the following phrases you can improve your comprehension. They're examples of things commonly said by librarians to patrons.
| German | English |
| --- | --- |
| | Can I help you find anything? |
| | "The Sorcerer's Castle" is located on the second floor in the fantasy section. |
| | Do you have a library card? |
| | You can sign up for a library card at the front desk. |
| | Can I have your photo ID and address, please? |
| | Books are due back in two weeks. |
| | I've renewed your books for another week. |
| | Let me check your account to see what books you still have out. |
| | It looks like you currently have an overdue fine of 5 €. |
| | Our children's program is every Saturday. |
Relax while Listening to the Phrases
Keep calm and learn German! Listen to the phrases again with relaxing background music. This will help you improve your listening skills and remember the phrases. Choose your favorite style, then kick back and relax!
Relax with Meditative Music
Relax with the Sounds of Nature: River
Relax with the Sounds of Nature: Wind
We at lingoneo want to provide you with learning material that truly supports your German learning. That's why we could use your help and feedback: Did you enjoy this exercise? Was it helpful? Were you able to relax? Do you have any suggestions for improvement, other feedback, or wishes? We look forward to hearing from you via our
contact form
.
Study Anytime & Anywhere with PDFs and MP3s
Take your learning on the go with our
free mp3 and pdf downloads
! Whether you're on your way to work or enjoying a coffee break, any time can be filled with a short review. Enjoy and happy learning!
Practice & Record an Everyday Conversation
Take the next step and use what you've learned! Check out this topic's dialogue unit and practice the phrases in a variety of exercises. Test your knowledge and get ready for real life conversations!
missing langdata for:"unitdialogueotdisplaypreview / content"Availability checked for:
ln_unitdialogue_otdisplaypreview_content
ln_unitdialogue_content
ln_unit_content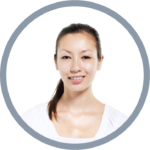 Womit kann ich Ihnen behilflich sein?
en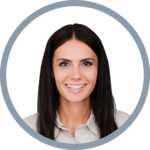 Ich würde gerne ein paar Bücher ausleihen.
en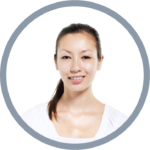 Sicher. Kann ich Ihren Bibliotheksausweis sehen?
en
Answers to the Most Common Questions
Downloads
Learn more