Do you want to get together with some friends to cook? This is a great way to spend time with friends and to get to know them more. Plus, once you're done cooking you'll be able to enjoy a meal together!
Here you'll find lots of useful phrases that you can use when cooking with others. You'll learn how to discuss what to cook as well as what to say while you cook. Have a look at the tables below and get ready for your next get together!
Deciding What to Cook
Before you can start cooking you'll obviously need to decide what to make. The phrases below will help you do this!
| German | English |
| --- | --- |
| | What kind of food do you like to make? |
| | I usually make vegetarian food. |
| | Do you have any food allergies? |
| | Are you lactose-intolerant? |
| | Do you usually follow a recipe? |
| | I'm craving soup. |
| | I'm in the mood for some steaks. |
| | Do you like spicy food? |
| | Do you want to have something hot or cold? |
| | Should we grill something? |
| | Can we make something without gluten in it? |
While Cooking
Decided what to cook? Well, then it's time to get started making it! Below, you'll find useful phrases that you can use while cooking. Check them out!
| German | English |
| --- | --- |
| | Let's grill some burgers. |
| | Do you have the recipe? |
| | I usually just make everything from scratch. |
| | We have to heat up the oven first. |
| | Could you peel the potatoes? |
| | Can you slice some vegetables? |
| | I need to cut the ham. |
| | Should I start grilling the chicken? |
| | Is the water boiling yet? |
| | How many cups of flour do we need? |
| | What kind of seasoning should we add? |
| | Just add only a pinch of salt. |
| | I can make a vinaigrette for the salad. |
| | Do you want to grate some cheese over it? |
| | Can you set the table? |
| | These cookies don't have any nuts in them, right? |
| | We'll keep the cheese separate from everything else. |
Relax while Listening to the Phrases
Keep calm and learn German! Listen to the phrases again with relaxing background music. This will help you improve your listening skills and remember the phrases. Choose your favorite style, then kick back and relax!
Relax with Meditative Music
Relax with the Sounds of Nature: River
Relax with the Sounds of Nature: Wind
We at lingoneo want to provide you with learning material that truly supports your German learning. That's why we could use your help and feedback: Did you enjoy this exercise? Was it helpful? Were you able to relax? Do you have any suggestions for improvement, other feedback, or wishes? We look forward to hearing from you via our
contact form
.
Study Anytime & Anywhere with PDFs and MP3s
Take your learning on the go with our
free mp3 and pdf downloads
! Whether you're on your way to work or enjoying a coffee break, any time can be filled with a short review. Enjoy and happy learning!
Practice & Record an Everyday Conversation
Take the next step and use what you've learned! Check out this topic's dialogue unit and practice the phrases in a variety of exercises. Test your knowledge and get ready for real life conversations!
missing langdata for:"unitdialogueotdisplaypreview / content"Availability checked for:
ln_unitdialogue_otdisplaypreview_content
ln_unitdialogue_content
ln_unit_content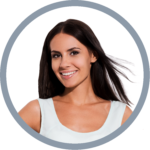 Hast du Lust zusammen Abendessen zu kochen?
en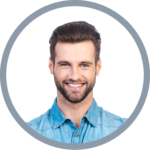 Sicher, gerne. Was möchtest du essen?
en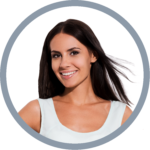 Ich dachte vielleicht Gemüsesuppe?
en
Answers to the Most Common Questions
Downloads
Learn more